DIY Installation | Do It Yourself
Our wireless security solution is more than just an alarm system. It is an alarm system with complete smart home capability! Control your lights, locks, garage door, thermostat, cameras and even small appliances!


Self-installing your alarm system is easier than you think and saves you $$$.


Our sleek wireless alarm systems are easy to install by any homeowner, and you save hundreds of dollars in installation costs. With our Alarms Unlimited wireless DIY system, there are NO expensive installation or start-up fees, NO complicated wiring and NO drilling into your walls.


You simply read the easy to follow instructions and you can install your own alarm system in minutes. Once installed, an Alarms Unlimited professional will remotely activate your system along with central station monitoring and you are up and running!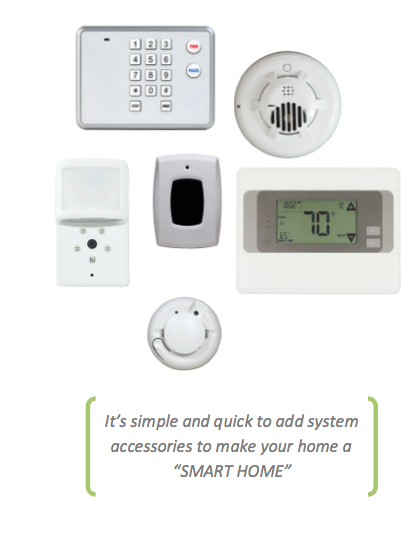 AND…. IT'S PORTABLE!
If you move, simply remove the system and re-install it in your new home. It's quick and simple to add more door or window sensors or additional motion detectors.

Do it Yourself vs. Professional Installation
Another major factor you will need to think about when choosing between home security systems is whether you feel confident in your ability to handle DIY installation of the system itself. Homeowners who choose DIY systems typically purchase equipment and install it themselves around the house; this can take anywhere from 30 minutes to an hour, and it all depends on your knowledge of the process and the size of the home. The upside to DIY installation is a big reduction in price compared to professionally installed security systems. However, those who are busy, or who simply want the guarantee that their system is installed perfectly, may prefer to pay a little more for the professional installation of their security system. At Alarms Unlimited, all of our home security systems are easy to install yourself and, with unlimited lifetime tech support, there is always someone there to help guide you through the process.